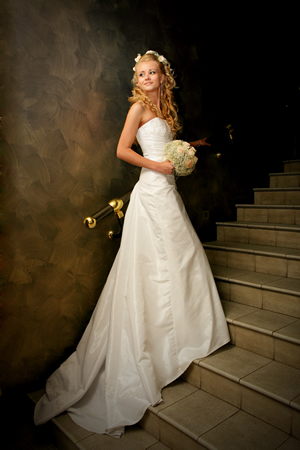 There is absolutely no doubt about it, every bride wants to look her best at her wedding. No matter the style of your wedding, the ambiance at your reception, or the number of guests who are attending, you will want to look more beautiful than ever.
Of course you want to look breathtaking for your groom – he is, after all, the most important man in your life. And there's no doubt that you want your wedding photos and video to capture you for all eternity looking more radiant than ever. But it's more than that. Knowing that you look your best will give you the confidence and poise to carry yourself elegantly and enjoy every moment of your much-awaited day.
As you might expect, a large part of that all-important confidence stems from feeling comfortable. As the bride, you will be the centre of attention. All eyes will be on you and, of course, your wedding dress. Therefore, it is nothing less than essential that you invest in professional wedding dress alterations. This will provide you with a perfectly tailored fit, ensuring that you not only look but feel your best.
Wedding gown alterations are important for all brides. Whether you want to alter some details, adjust the hem, take in the bodice, you need to enlist the advice and assistance of someone who specialises in wedding dress alterations. Fortunately, this does not need to take up a large portion of your budget. Businesses such as Tatjana Alterations offer affordable wedding gown alterations with personal attention and professional results.