Bridal Alterations
Every bride wants and deserves to look nothing less that her best on her wedding day. As you glide elegantly down the aisle, all eyes will be on you. As such, your outfit needs to be perfect to give you confidence and poise. Bridal alternations are essential for you to have the perfect fit.
The Importance of Wedding Gown Alterations
It might be the case that you have already bought your dream wedding gown. However, all brides need to invest in bridal alterations if they want their dress to fit perfectly. It is essential to have professional wedding gown alterations for you to feel comfortable and confident throughout your big day.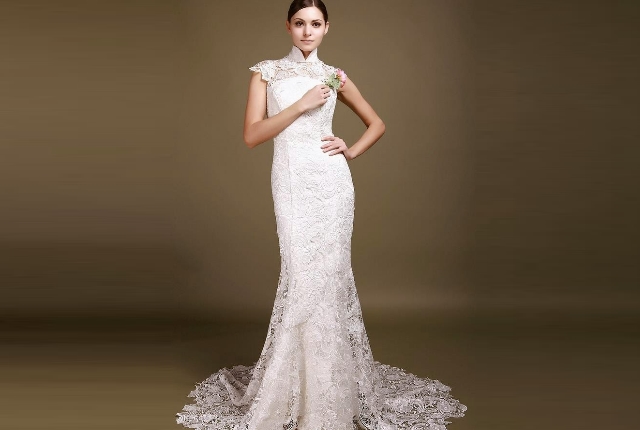 Why Choose Us?
Tatjana Alterations offers professional wedding gown alterations. As a clothing alterations service, we have vast experience tweaking, adjusting and altering wedding gowns so that each of our brides has a tailored fit that makes the most of their gown. Many prestigious bridal-wear labels in the Brisbane area will only entrust their wedding gown alterations to us because they known we reliably provide professional quality workmanship. Our expert eye for detail and professional machinery is an unbeatable combination for providing perfect bridal alterations.
Quality Wedding Gown Alterations
At Tatjana Alterations we pride ourselves on providing top quality workmanship on all our wedding gown alterations. Our team consists of experts who have vast experience working with precious bridal fabrics such as silk and lace, as well as delicate embellishments such as beading and embroidery. Call to make an appointment and our head designer Tatjana will personally assist and advise you. This undivided personal attention will ensure that your beautiful gown is professionally altered to fit perfectly in accordance with your personal preferences.
Convenient and Affordable Wedding Gown Alterations
We provide a convenient location that enables brides to attend appointments at a time that best suits them. We are located in Brisbane and have worked with many local brides from the Gold Coast, Sunshine Coast, South East Queensland, as well as international brides. Our professional services are available at affordable rates. We offer the most convenient and affordable wedding gown alterations to enable you to look your best on your big day.
Call us today and have the wedding gown you've always dreamed of.